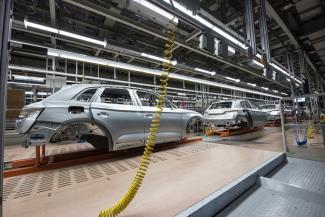 Push For Supply Chain Resilience, Reshoring Likely To Boost Industrial CRE
The coronavirus pandemic has left hundreds of U.S. manufacturers examining how to bring at least some of their operations and real estate footprints home.
Nearly two-thirds of North American supply chain manufacturers say they are likely to bring production and sourcing back to the continent, a new survey by industrial data and tech company Thomas shows. The company surveyed over 1,000 of the continent's manufacturing and industrial suppliers, with the help of business-to-business data gathered on Thomasnet.com.